Introducing an exciting opportunity for any Internet, industrial, agricultural, shipping, packaging, manufacturing entrepreneur/company to acquire.
Low utility rates and a friendly building dept. make rural outskirt investments attractive for start ups and expanding businesses.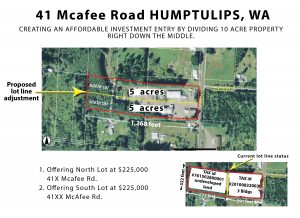 (2) Large 5 acre lots with approximately 2 acres asphalt paved ground for inviting and usable industrial grade court yard.Owner has heavy equipment on property like fork lift and trailer beds. It should be noted this opportunity offers a canvas of possibilities for revenue generation, further owner is willing to consider financing.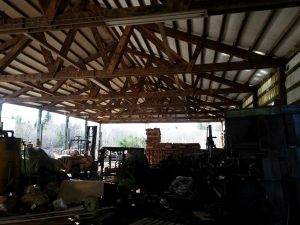 This property has a 2 bed room, 1 bath mobile home for living! In addition an office trailer with kitchenette and 3/4 bath room. 2 out of the 3 buildings are three sided open to the atmosphere. Property use to be a leading Mill for wood products in the past.
You think this investment could be right for your company? Please leave comments regarding your insights.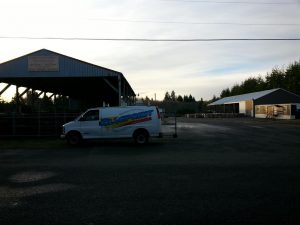 It is loaded with electricity to operate heavy mechanical equipment. Between all three buildings including car port this property has over 20,000 sq. ft. of cover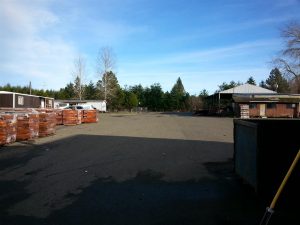 41XX McAfee Rd., South Lot, On the left side of compound when you enter:
Total Sq. Ft. = 15,011
1. The big open carport with open sides 84 feet in width and 40 ft wide with 16 ft ceilings. Posts every 12 ft. Total sq. ft. = 3,360
2. The attached Shop with all sides closed is 41 ft in length and 31 feet wide with 13 ft ceilings. Total sq. ft. = 1271
3. Small Office Cabin in Front of shop is 30 ft long by 10 ft wide. All four sides closed.
Total sq. ft. = 300
4. huge bldg in back with all the large scale machinery.The structure is approximately 126ft long and partially 80 ft wide. Total sq ft. = 10,080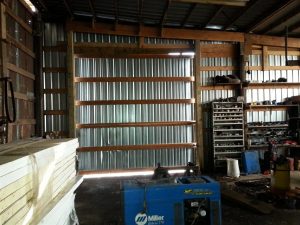 41X McAfee Rd, North Lot, Right Side of compound when you enter: Total Sq. Ft. = 10,136
1. Mobile Home – 2-bed room, 1.5 bath, 50 ft long by 12 feet wide
Total sq ft. = 600
2. Office Trailer – Has kitchenette, 48 feet long by 12 ft wide Has outside 3/4 bath attached with pump room (and sump pump I think?) Total sq ft. = 576
3. Large mostly 3-sided building is 160 ft long by 56 feet wide with 1/2 bath/rest room and 15 ft ceilings. 15 feet between posts. Total sq ft. = 8,960
So total property has approximate 25,000 sq. ft. available.
If this could be a good fit for you than contact Victory Lane Brokerage at 206-245-0159 or email us at viccipe@gmail.com