Land Investor Alert

Attention Developers and Investors – Award Winning Project Awaits!
Victory Lane Brokerage is exclusively presenting a high profile land deal in Mt. Baker, Seattle. Currently available for your review. This ideal property is zoned for mixed-use 85ft high (6-story bldg). General business at ground level facing Rainier Ave S. and possible work/live around the corner on Bryon St. The land is squared shaped and mostly flat with gentle elevations. It features a shared alley conducive for ease of construction.
Transit-Oriented Development
Potential 150-200 units – SEDU Development [Small Efficiency Dwelling Units]
Proposed Building Area: 86,400 square feet
Zoning: SM-NR-85 (Seattle Mixed – North Rainier–85ft Tall)
Site Shape /Topography: rectangular, basically flat
Frontage: 118ft
Ideal Flat, Square Lot
2 lots assembled totaling 14,400 sq ft
Site and Building Overview
The proposed building is best-use application for subject property.
The neighborhood is historic and vital to the surrounding community.
The mass transit hub (Mount Baker Light Rail Station) is only 800ft
away on the same side of the street.
Proposed Gross Building Area: 86,400 square feet
Rentable Area: 64,800 square feet (25% common area allowance)
Residential Floor Area: 51,444 square feet
Street Retail Floor Area: 13,356 square feet
Parking: No parking required. Currently rear alley and 10ft set-back
to suffice. Parking and under-ground levels are optional designs.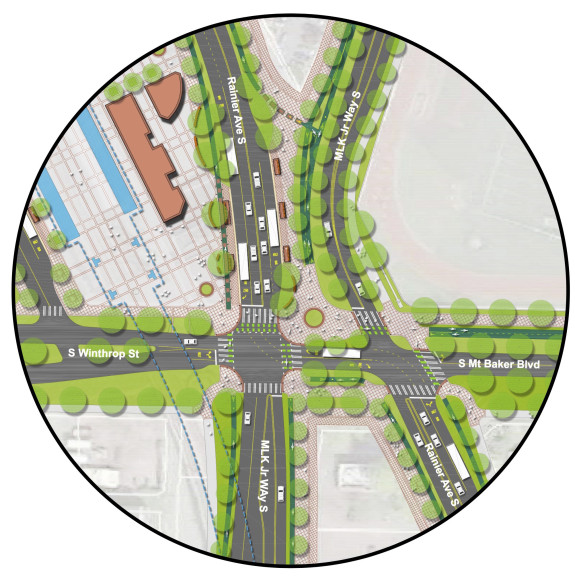 BOW-TIE Mt. Baker Traffic Upgrades
Seattle Planning Illustration 2019-2021 budgeted Bow-Tie Traffic Design Change
SEDU Development Report
Small Efficiency Dwelling Units are basically small units averaging
220 to 300 square feet in size. Seattle has an affordability problem in
rents and in home ownership. Seattle is providing creative incentives
to developers to create more affordable units.
2 large lots combined
Existing view of 119 ft of commercial frontage on Rainier Ave S. with 118 ft around the corner ideal for work/live units.
Investors/Developers golden opportunity to become vested in the beginnings of Seattle, Mt. Baker Town Center Revitalization.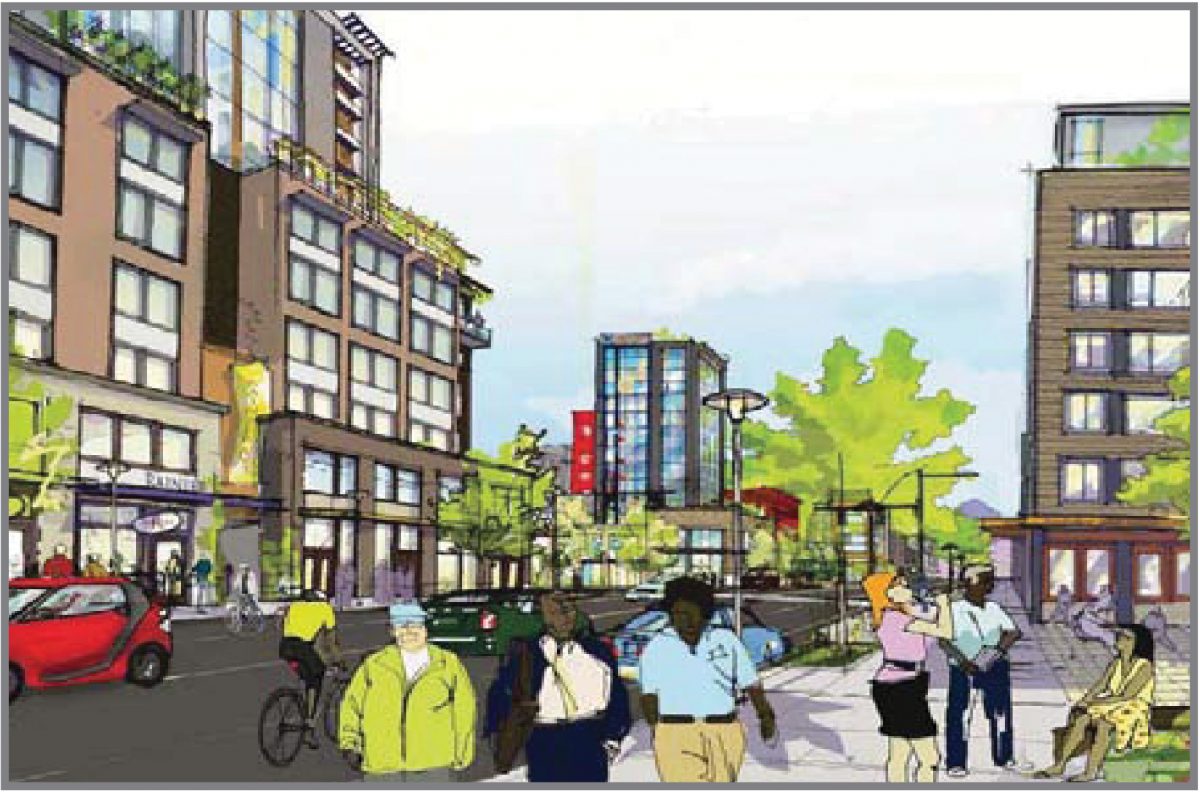 Mt Baker New Town Center
Seattle Planning Illustration of New Town Center to compliment Light Rail Transit Station.
New Urban Traffic Design to provide for a vibrant downtown Seattle neighborhood.
2019-2021 Scheduled Street Improvements
2019-2021 Scheduled Street Improvements – Seattle City Planning Image
Offered at $ 2,385,000
All offers should be submitted to Victor Hernandez at Victory Lane
Brokerage (206) 245-0159 viccipe@gmail.com