Looking for a new development project in S. Seattle?
Victory Lane Brokerage invites you to consider (5) Lot assembly of NC2-40 zoning.
One 1,280 sf retail/office and the rest is raw land. I think the north (3) lots would make good for parking. and south (2) lots would be good for the building.
Floor Area Ratio normally 3.5 for 40ft high mixed-use structures.
Retaining wall maybe necessary along the elevation increase.
West of property is low rise LR2 zoning.
The other side of Rainier Ave S. is Industrial use.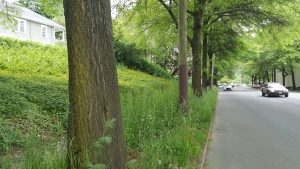 Nearly 1/2 acre of NC2-40 assembled land in walking distance Rainier Plaza Center.
Safeway, Starbucks, T-Mobile, Walgreens, Taco Bell and other local businesses.
SDOT traffic count is between 25-30 thousand vehicles per working day.
Neighborhood Commercial 2 zoning – "A moderately-sized pedestrian-oriented shopping area that provides a full range of retail sales and services to the surrounding neighborhood". Current base description from City of Seattle.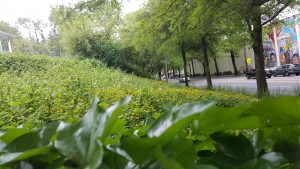 Some typical land uses: town homes, grocery, drug store, coffee shop, customer service center, medical, apartments basically an open canvas for mixed-use & work/live applications.
Excellent opportunity to construct for a nationwide tenant with stand-a-lone retail needs or developer/investor with tenant in tow!
I have no price currently proposed for this assembly. It is currently an open door invitation to determine your value worth.
Seattle 2016 combined tax value is $ 1,406,300. I have been seeing $100 to $247 @ square foot lot price in recent transactions. The property is rectangular and somewhat irregular shaped. South half of the property is sloped.
Let me know if you are interested? We can schedule a site visit. I can email you more information. You can visit at your leisure.
Please visit Victory Lane Blog for list of investments and subject topics.
More info link about Victory Lane Brokerage Services & About.
If you have any similar case examples or inquires please leave a message below. Thank you and best regards.